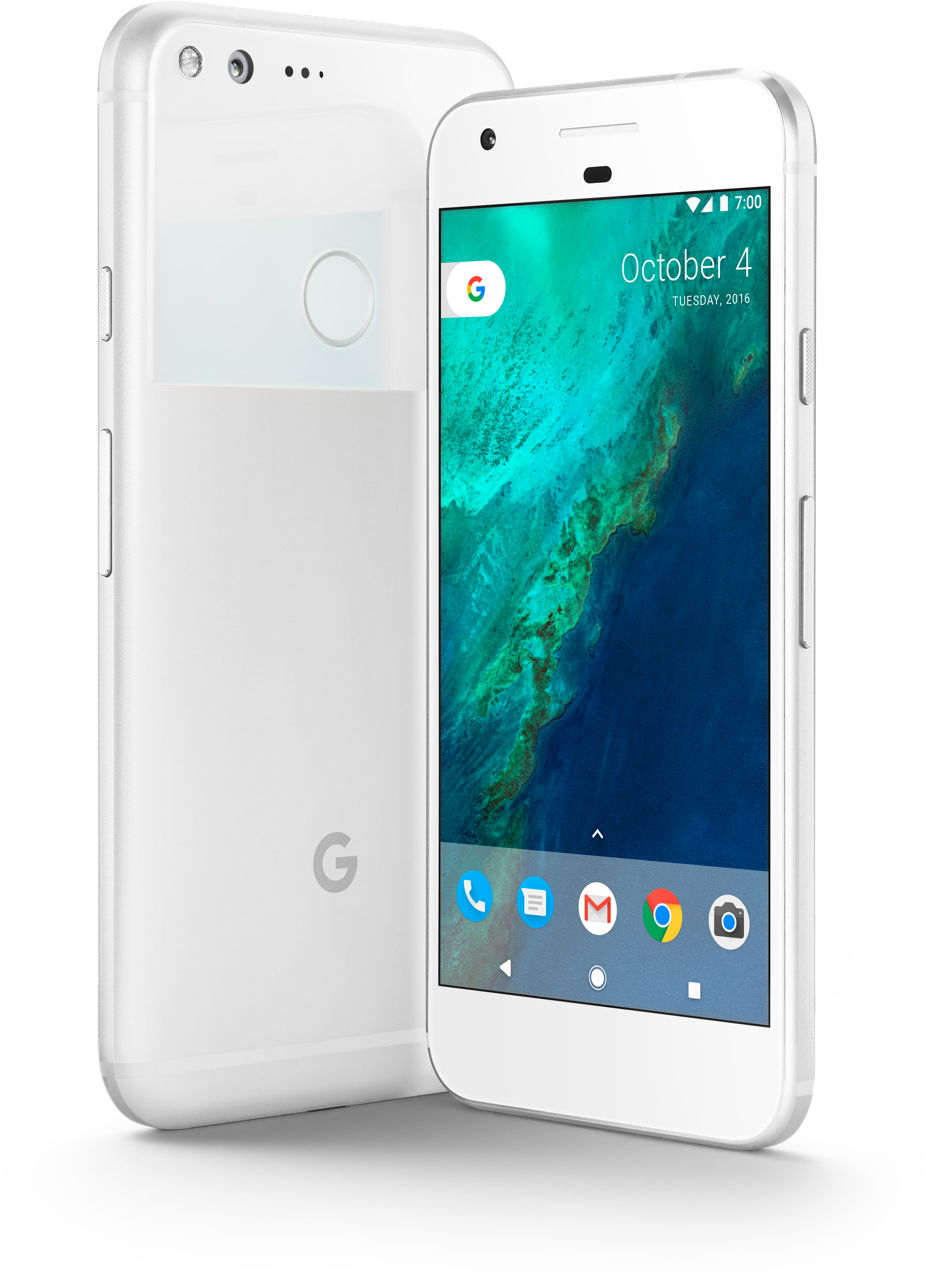 So I have been feeling pretty lucky recently, I had the chance to visit Sydney a few weeks ago and attend an amazing conference called wired for wonder where I had the chance to see some amazing speakers. And last week I won a competition where I was lucky enough to win a white 32gb Google Pixel. Pretty lucky right, the only issue is that I'm a massive apple fanboy.
This win happened to coincide with my banks release of Android Pay so I was pretty excited to see how it all worked and really assess what a Android phone is like when the software is utilised the way the creator designed it to be.
I currently have a iPhone 7+, before that I had an iPhone 6+ so the one downside of the pixel is that it feels tiny. I know this can be easily solved by buying the Pixel XL but I have heard reports that the picture quality isn't quite as good on the XL as it is on the regular Pixel.
There were a few default settings that were amazingly irritating but I was lucky enough to find Chris Hall's article early on which was very helpful.
Google Pixel tips: First things to do with your new Google superphone
Firstly Android Pay is fantastic, the app is easy to use and you are able to store reward cards in the app as  well as multiple bank cards. This is what I was mainly interested in as due to ongoing battles between 3 of the major top 4 banks in Australia I am unable to use Apple Pay. As reported by Michael Janda at ABC
The competition watchdog has denied permission for three of the big four banks to collectively bargain with Apple over use of its electronic payment system.
The Australian Competition and Consumer Commission has rejected an application by the Commonwealth Bank, Westpac, National Australia Bank and Bendigo and Adelaide Bank to collectively negotiate with Apple over use of its payment system, and potentially boycott it.
It means that customers of those banks will remain without access to touch-and-go payments on their iPhones until each bank reaches an agreement with Apple individually, unless the ACCC changes its mind in its final determination and a group deal is struck. See more…
The feel of the pixel is one of immediate quality. I have used a Android phone once before when I had a Samsung Galaxy S3 as a work phone and I hated it. In contrast the pixel was smooth and easy to use. The set up was simple and surprisingly similar to using an iPhone. I know this may be the wrong thing to say to a lot of Android fans but the pixel is remarkably similar to a iPhone, this is one thing that I think will really attract anyone considering crossing over to the other side.
What I like:
Android Pay
Fingerprint scanner on the back
Ability to bring lower the notification using the fingerprint scanner
What I don't:
Its a little small
There is no standard notes app, this means (however unjustified) that I don't trust putting confidential or personal information in a third party app.
There is no infrared functionality
It isn't waterproof
Realistically I think the Pixel is so similar to the iPhone that they are virtually indistinguishable in features. If it wasn't for the fact that I already have a new phone I wouldn't be in this difficult position trying to decide what to do know. I'm going to have to spend some more time playing until I can make a decision but that's not such  bad fate for a phone geek so I won't complain.